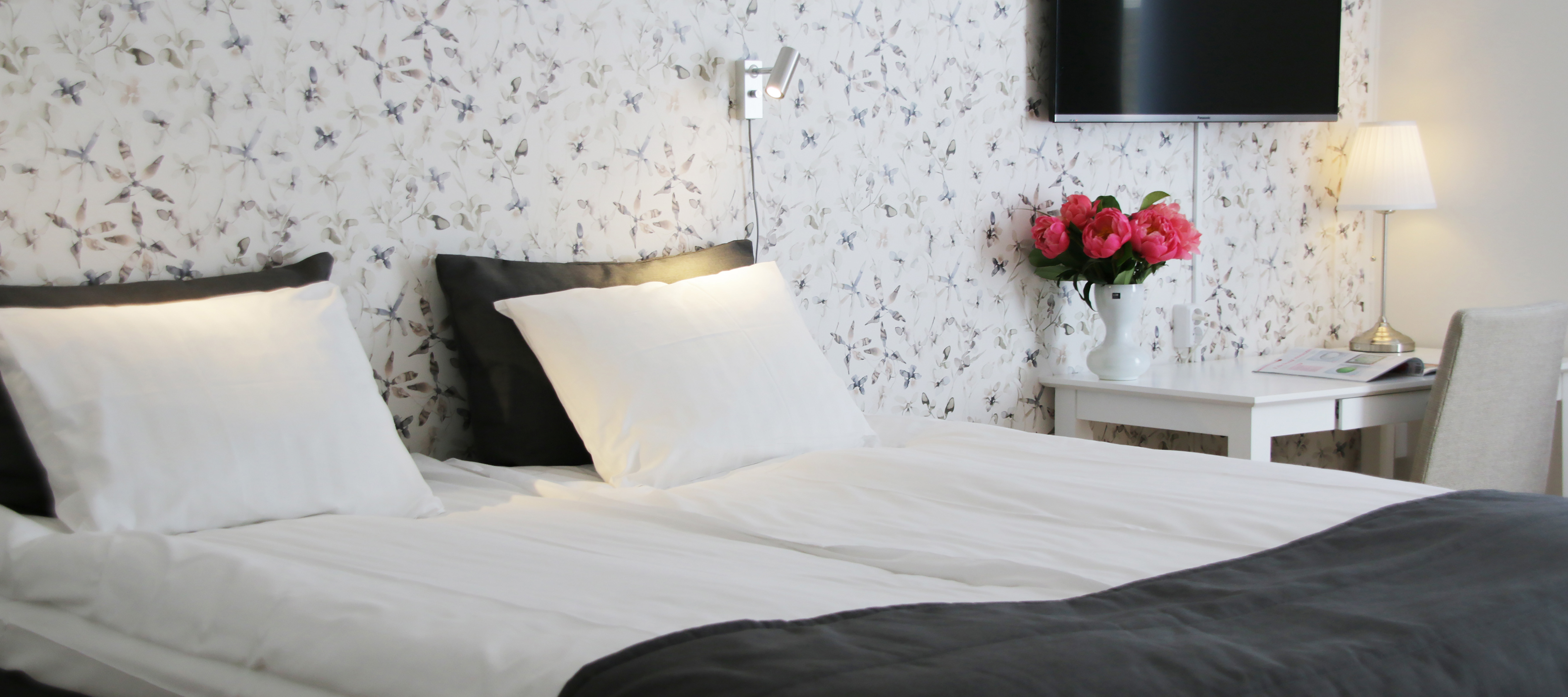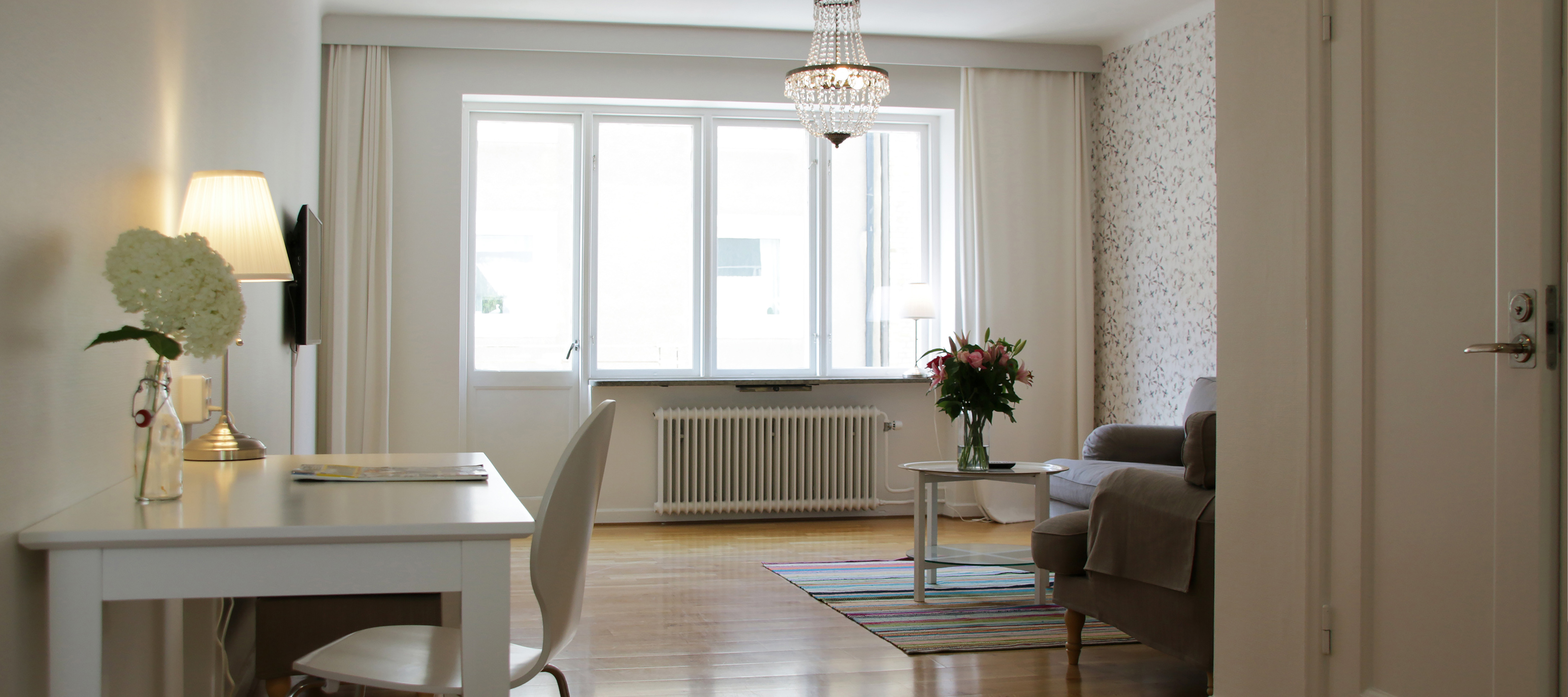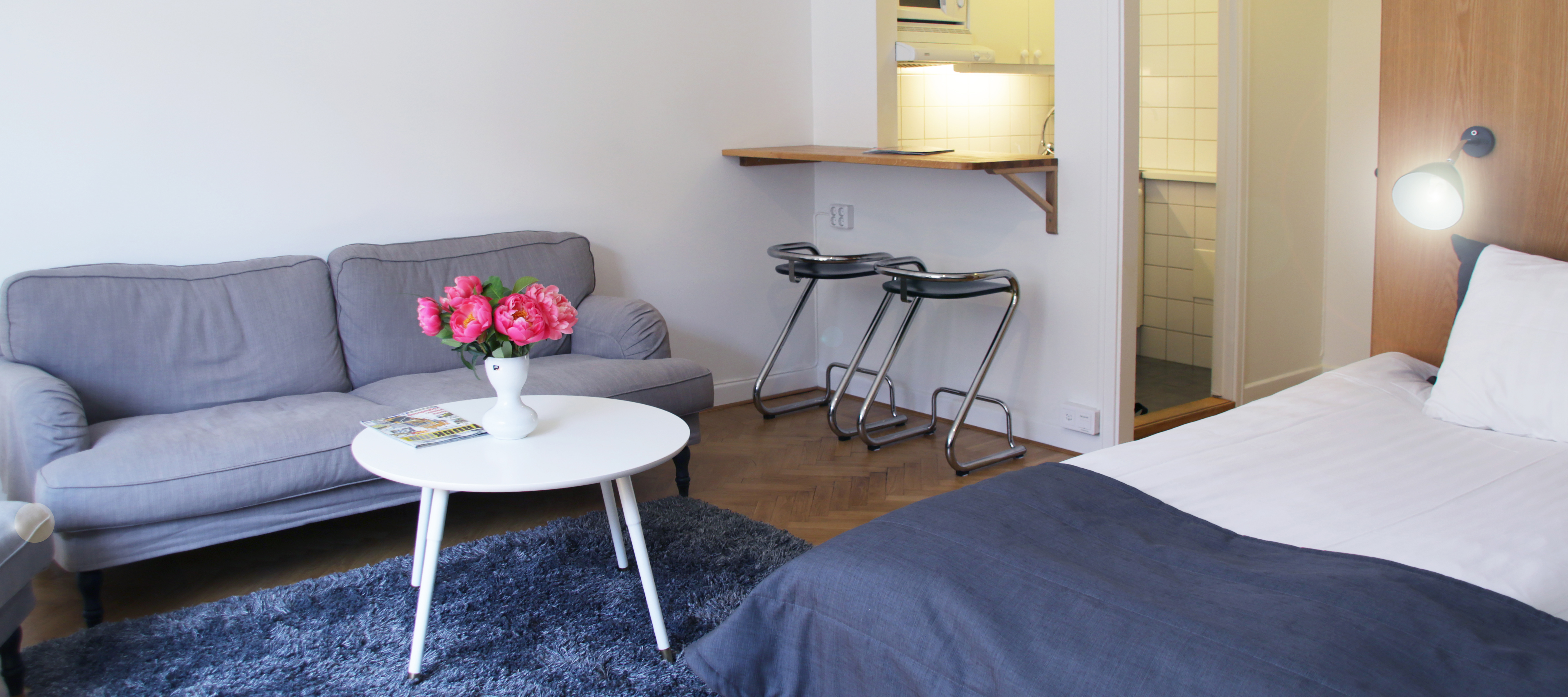 Comfortable apartments
Hotel Conrad has about 50 furnished apartments for  weekly or monthly rent. All apartments have TV, free wifi, kitchen or kitchenette. There is a laundry room in each apartment building. Cleaning once a week with a change of towels and linen is included. 
The apartment building in V. Vittusgatan was completely renovated in 2012.  We invested in high quality bathroom, kitchen and furniture and even though it´s been a few years the apartments are still in really good condition. In Vittusgatan we have 20 apartments, one- two- and three-rooms.
In V.Köpmansgatan all apartments were renovated in 2017, they have modern furniture, white walls and stylish wall papers. In Köpmansgatan we have 12 apartments – one- and two-rooms.
In Hantverkaregatan we have about 20 apartments, mostly one-room/studio apartments. The apartments in this building has a simpler standard than the ones in Vittusgatan and Köpmansgatan.
If you have any questions regarding the apartments please send an email to  apartment@hotellconrad.se.
Long term stay
The apartments are very popular, to check availability pleas send an email to  apartment@hotellconrad.se
All our apartments are located the the center of Karlskrona.